Mahahual Coral Restoration Project

by Takata Research Center
The project
This community project aims to restore 2000m2 of degraded reef, by outplanting 15 000 coral fragments in the coming 5 years. In the first year of the project we will grow 2000 coral fragments across four nurseries, situated in two separate reefs. In the second year we will increase this number to 3500 coral fragments, adding one more nursery at each reef site. In the third and fourth year of the project we will increase the number of corals fragments again to 4500 and 5000 respectively. This is in order to meet our final goal!
This work will directly benefit the community and the extraordinary marine biodiversity that depends on the reef. The coral fragments will be cared for in our nurseries for a year before being outplanted back on the reef. Thanks to our team of scientists and volunteers, we hope to bring Mahahual back to one of the healthiest and most pristine reefs in the Caribbean Sea.
Community involvement
One of the main objectives of this project is to unite all Mahahual's community around a common goal: saving our reef!
While the monitoring and logistics of this project are assumed by our Research Center's Coral Restoration Program, we hope to bring together all Mahahual's stakeholders to join the fight for our oceans. Education is of great importance to us, this is why we will offer coral gardening workshops for our local community and those who want to learn about coral reef ecology and marine conservation. We welcome all Mahahual's diving centers, hotels, restaurants, fishermen, youths and older people, to participate in the active and passive restoration of our coral reef and help us make this project a success.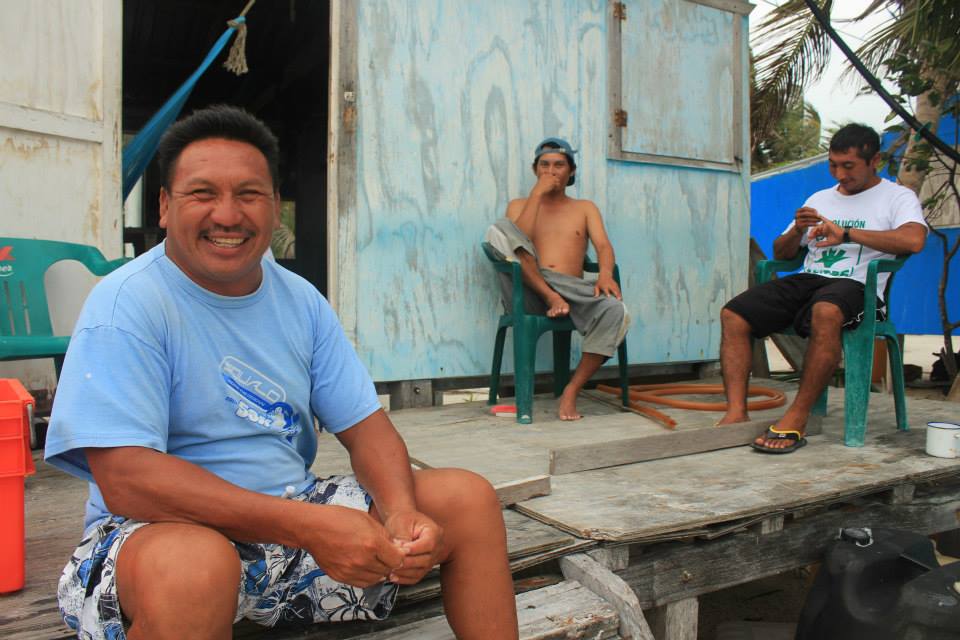 Our responsibility
In Mahahual and the rest of Caribbean, we have lost up to 90% of corals in the last 20 years. We must change this!
A study from the CINVESTAV has shown that in the early 2000s, Mahahual had the most pristine reef in the Caribbean. It is heartbreaking to think about what we have lost, but it also greatly motivates us to conserve what is left and restore the reef back to its original state.
Want to be part of this project?
Contact us if you want to take part in Mahahual Coral Restoration project! If you are an individual hoping to make a difference or a environmentally conscious business, let's work together towards tangible solutions to restore our environment.